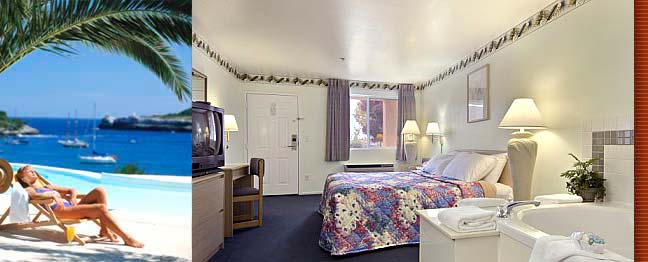 Accomodations
Boutique hotels charm in Days Inn Willows— near Chico & Sacramento.
Enjoy the Days Inn Willows hotel's freshly designed guest rooms full of bright charming décor. Feel welcomed by our soft and cozy surroundings. Relax.
Your invitation to the Days Inn Willows value hotel lets you enjoy the superb comfort of our guest rooms. Minutes from destinations in Chico, this Willows boutique hotel setting lets you bask in the secluded charm of the small-town Days in Willow hotel.
Days Inn Willows Boutique Hotels near Chico
Enjoy the friendly bustle of the nearby college town and various attractions. Come back to Days Inn boutique hotels in Willows, just minutes outside of Chico, and enjoy deliciously and inviting guest rooms.
Days Inn Willows features value and comfort
Featuring a romantic Jacuzzi suite, and fine amenities, the Days Inn Willows is a gem among value and boutique hotel destinations near Chico & Sacramento, California. Enjoy these helpful amenities in every room:
Wireless / Wired High-speed Internet Access
Refrigerator
Microwave oven
Coffee maker
Shampoo
Lotions
Hair dryer
Plus, you are welcome to ask for more value amenities at the front desk for no extra charge. Our friendly staff is ready to help you.