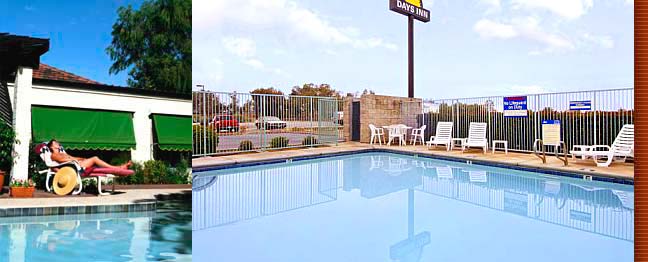 Location of Days Inn in Willows, California
Days Inn Willows, near California State University Chico
Just half an hour away from the lively State University town of Chico California, you'll discover a fantastic value lodging destination in the enchanting small town of Willows.
Experience the subtle beauty of this Central Valley gem. Just off Highway 5, it's a delightfully secluded destination with easy access to the State University of Chico—a classic California college town.
Attractions near Days Inn Willows, CA
Stroll around the beautiful red brick campus of California State University, Chico just a 30-minute drive from the Days Inn Willows hotel.
Splash into the incredible Sacramento River, head out to the nearby hunting grounds and hot bird-watching areas, and enjoy car racing, lucky casinos, spiritual retreats, and more!
You'll find a central—yet calming—place to stay here. Just steps away from shopping and dining, the Days Inn Willows is quiet, relaxing, and personal.
Exciting attractions here include:
Sacramento River
Sacramento River Wildlife Refugee
Delevan Refuge
California State University Chico
Rolling Hills Casino
Colusa Casino
Thunderhill Raceway
Colusa Sai Baba
Days Inn Willows: Mountains, Lakes, and the Central Valley
In the midst of amber waves of grain, Days Inn Willows is near a ripe selection of Chico California State University agricultural works as well as the stunning Mt. Shasta, Clear Lake, Butte County Lake, and other natural wonders.
Getting to Days Inn—Willows California
You can access Days Inn Willows Hotel easily by car. Just after turning off Hwy 5, turn left on N. Humboldt Ave.